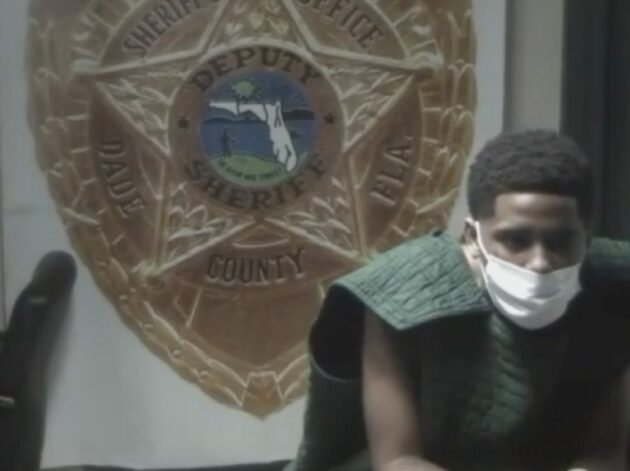 Pooh Shiesty got it in Miami.
The feds have indicted Pooh Shiesty in the connection of a robbery and shooting that took place in Miami.
The Miami Herald reports on Tuesday (Jun. 29), the 21-year-old rapper, born Lontrell Williams, was charged with firearm during a violent crime, conspiracy and robbery under a law regulating commerce.
According to court documents, Pooh Shiesty and two other men arranged to buy marijuana and sneakers at Bay Harbor Islands hotel last October and two victims were shot during the deal.
Evidence that was used to convict the rapper included a series of photos he posted on his Instagram that depicted cash, including a $100 bill that depicted the same serial number from a bag of money that was found at the scene.
Pooh Shiesty, who was already detained for a separate shooting that took place at Kings Of Diamonds earlier this month, remains in custody for his next hearing on July 6.